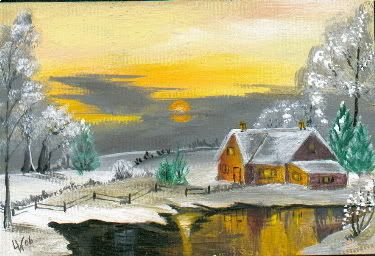 Original 6" x 4" painting from around 2004 (archives).
Thanks to all my visitors and loyal blog followers. Your support has been greatly appreciated. I'm hoping to get back into painting in a big way 2010. Watch for posts. In the meantime...
May the joys of this season remain with you the rest of the New Year!